Susan Wolf is a San Francisco, Bay-Area based artist who makes monotypes exploring materiality of the things that carry things.The labor of carrying is explored in rituals of performance and the somatic impact of care is traced and measured with lengths of fiber loosely woven and reassembled into a collection of small artifacts.
Her interest in carrying and care connects to her lifelong roles of educator, caregiver and artist. Influenced by FLUXUS, "Arte Precarios" by Cecilia Vicuña and the random collections, collages and poems she witnessed her Mother making to quell her swings of neurodiverse and non-linear dispositions. Her work is a practice exploring and escaping categories that at times requires a durational practice of restorative slow stitching and reassembly.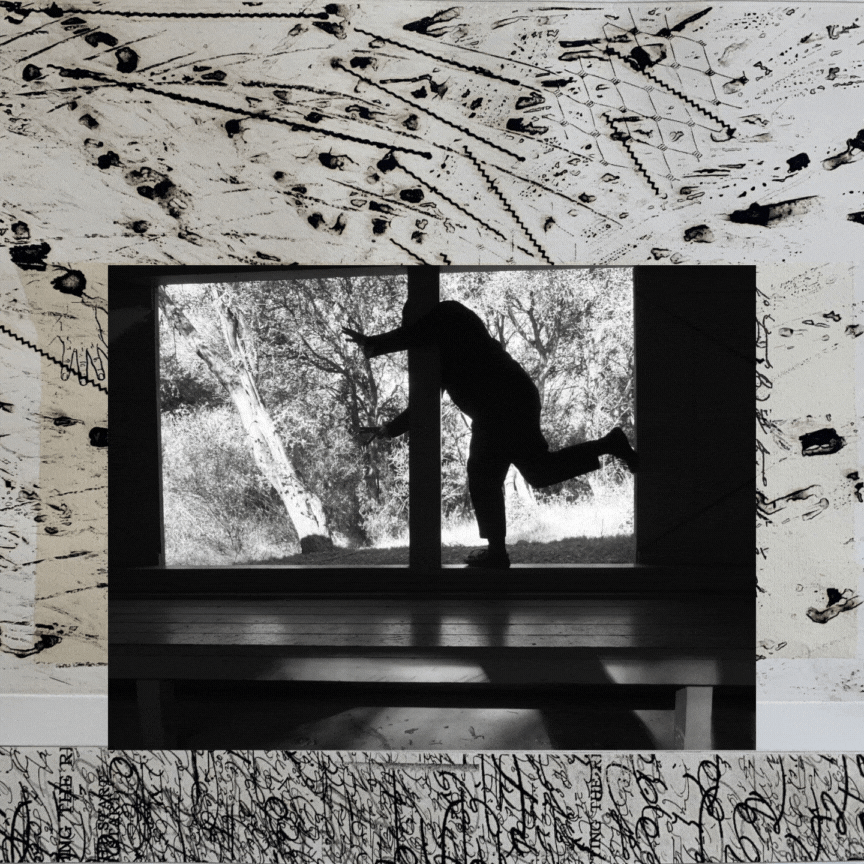 Image:
This deserted location would generally be filled with the activity of a summer camp program. The lean-to structure is a simple design with shelves for storage and a two sliding panels on the far wall that roll to open and close, responding to weather conditions. Exploring positionally, the tensions of interior and exterior place, and the story being told about the complexities of belonging during a pandemic.